I tweeted this one a few weeks ago, but we need to document everything multiple places, so it doesn't get memory holed.
Someone sent me this screenshot: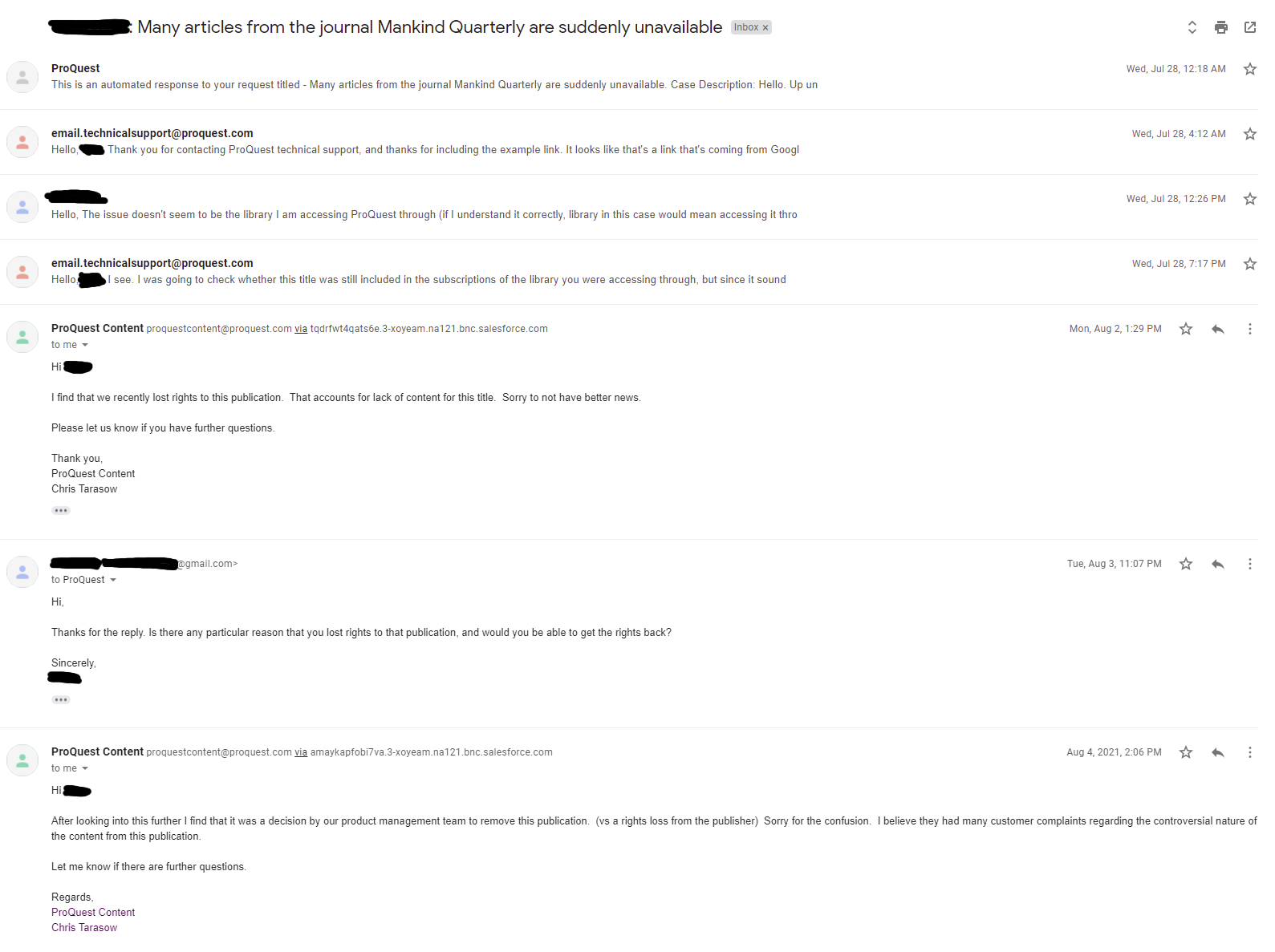 So, to recap the important part. When support staff was asked "Is there any particular reason that you lost rights to that publication, and would you be able to get the rights back?" regarding Mankind Quarterly content, they replied:
After looking into this further I find that it was a decision by our product management team to remove this publication (vs. a rights loss from the publisher)). Sorry for the confusion. I believe they had many customer complaints regarding the controversial nature of the content from this publication.
In order words, an academic content provides removed part of their own backlog due to Wokes complaining about some publications in that outlet.
Here I should let the reader know that Ron Unz has acquired the rights to the older articles, which can all be read for free in his archive.
I note that some articles still appear to be available on ProQuest, such as this 1991 paper by Lynn.